The Wii U, as of late has been having some trouble, articles left and right already concluding that the Wii U is set to fail. Along with that is the fact that developers are beginning to bail out on the console with the rise of the PS4 and the next Xbox in the near future.
4A Games, the people who brought Dmitry Glukhovsky's book Metro 2033 to life with the game with the same title and more recently Metro: Last Light have stated the console, "has a horrible and slow CPU" (Link).
Avalanche Studios, the people behind Just Cause 2 said that their Wii U dev kits have been collecting dust. They would like to develop for the console but its user base is too small and they would like their games to reach as many people as possible (Link). DICE as well have informed everyone that the Frostbite 3 engine will not be making its way to the Wii U. They did not have promising results when testing Frostbite 2 on Nintendo's latest home console (Link).
Sega doesn't really need an introduction but they also have a part in this. Aliens: Colonial Marines was released for the PS3, Xbox 360 and PC, It was intended to come to the Wii U as well but in the end it was canceled because its , "business-as-usual" (Link). Although I would assume that Aliens: CM wasn't a big loss for Nintendo faithfuls as the reviews for this game weren't so great
The recurring issue many developers are having are technical matters as well as user base. For the technical matter, my personal opinion is that, more power provided, allows for bigger, more immersive worlds that players can lose their selves in. A world that is alive, due to the ability of putting higher resolutions, better frame rates, more diverse AI, bigger locations, better interactivity with the world, etc. At the same time you don't need immense power to provide immersion, I can find myself going back to Pokèmon Yellow and be fully immersed in the world, catching, exploring, battling, etc. The Wii, the underpowered console that took on the PS3 and Xbox 360 had one of the most beautiful games I've seen last generation and if you think otherwise, you haven't played it, the game I'm referring to is Super Mario Galaxy and its sequel. The Wii wasn't up to snuff in raw power compared to Sony and Microsoft's home consoles and was just a bit more powerful then the previous iterations of those consoles but that didn't stop Nintendo from producing a galaxy that many players found them selves investing hours in.
The more troubling matter that seems to be even more obvious is the Wii U's user base, currently standing at 3.45 million (Link).I believe Nintendo will come back from this , thanks to its future software line up.
Nintendo has been making moves in the industry, Bayonetta 2 is one move that comes to mind. The first game was great, I enjoyed it myself and with its release a following was acquired. When fans heard the game's sequel was only coming to the Wii U, Platinum games (Developer of the game) was bombarded with hate but the developer came out and addressed the matter, stating that without Nintendo, there would be no sequel (Link). The developer also stated that Nintendo was the only one to show interest in creating a sequel to which Nintendo is now funding.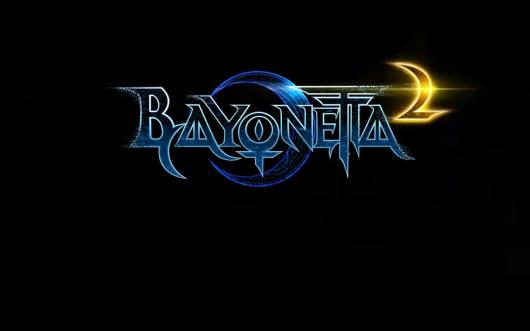 Another move I can recall is a recent one with Sega, old rivals, new friends. A deal has been signed to which Sega will produce three exclusive Sonic games for the company, Sonic: Lost World, Mario and Sonic at the Sochi 2014 Olympic Winter Games, and one unannounced game (Link).

Nintendo has developers not producing for the console but thats not to say all of them aren't. Ubisoft, Square Enix ,WB seem to be behind the console with games like Watch_Dogs, Splinter Cell: Black List, Rayman Legends (Which was exclusive to the console originally),Assassins Creed: Black Flag, Batman: Arkham Origins, Deus Ex: Human Revolution Directors cut releasing for it (Link). Also, Nintendo has its first party line up coming, which includes a line of games that have lasted through generations of console releases. Of course here I'm referring to a 3D Mario (Super Mario Galaxy 3?), Zelda, Metroid, etc. The only reason I have yet to purchase a Wii U is because Nintendo haven't released the next Mario Kart or Super Smash Bros, when these games release I will definitely pick up the console, I'm also sure that a lot of other gamers feel the same.
Now you're probably thinking that Nintendo just recycles its first party games over and over again, but the case is, they've been producing new IP's through the years. The reason that not a lot of people know about them (Besides Nintendo fans) , is that they're not as big as a new Zelda game and thus slide under the radar for most gamers. Now I'm not a big Nintendo Fan, I in fact enjoy my PS3 much more then other consoles but this list seems correct, if I'm wrong, I apologize in advance (Link). In the end, Nintendo saw success in not just going after raw specs but trying other routes with the Wii and now also with the Wii U, all it needs is time, so fellow gamers lets give the big N the time they need.