DeathTrap developed by NeocoreGames,  a small independent video game development company founded in 2005 located in Eastern Europe, is now available as early access on Steam.  Deathtrap is a tower defense game baring the essence of a strong action RPG game.  It comes with many exciting features like depth defying upgrades, in-map teleportation and so much more of the things you've only fantasized about when thinking of a tower defense RPG game.  Choose from three game modes, PvP, single player and co-op campaign. Players will be able to create their own maps and monsters and share them with their friends as they select from several classes like the sorceress and the mercenary.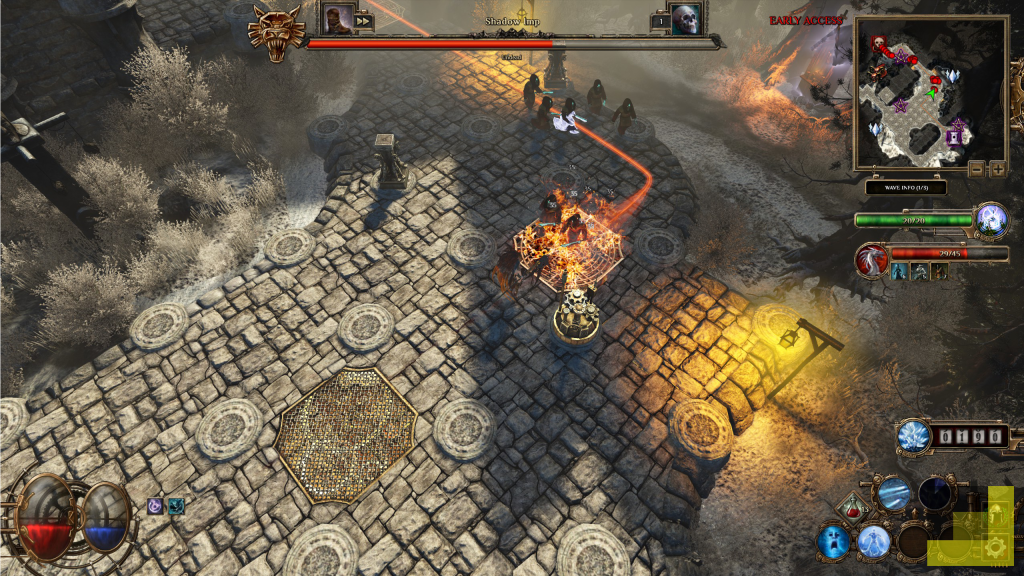 DeathTrap will offer a selection of three different game modes such as single player, Co-op, and PVP.  Weather you want to go solo or battle out enemies with friends DeathTrap gives you the ability to do so.  If PVP is your thing well the option is available to you to show off your skills by playing other players.  Similar to the gameplay style of familiar games such as Diablo, in that players will use mouse clicks to direct character across the map as well as keyboard and mouse commands to unleash attacks.  NeocoreGames did DeathTrap justice with its goth like feel and well done workmanship.  Graphics are simply amazing  from the environment to the characters.  DeathTrap will be give players the option to select from three different characters, the Sorceress, the Mercenary, and the Marksman.  If magic is your thing then the Sorcerer is the way to go as you use elements to freeze or burn your enemies.  The Sorceress is, as expected, to be our long range character maintaining that glass canon trait.  So if you find that you are more of a close range hack and slash kind of player you may want to go for the Mercenary.  The Mercenary takes on the barbarian role found in most RPG games but not as slow.  As you continue to level him up you get a sense of agility not found in most barbarians.  So for all you melee fighters out their take on the role of the Mercenary as you fight your way through enemy hordes with medieval battle weapons.  The third character, who is not yet available to play, is the Marksman.  From the name we can assume arsenal weaponry but none the less we can be sure nothing but good things from this character.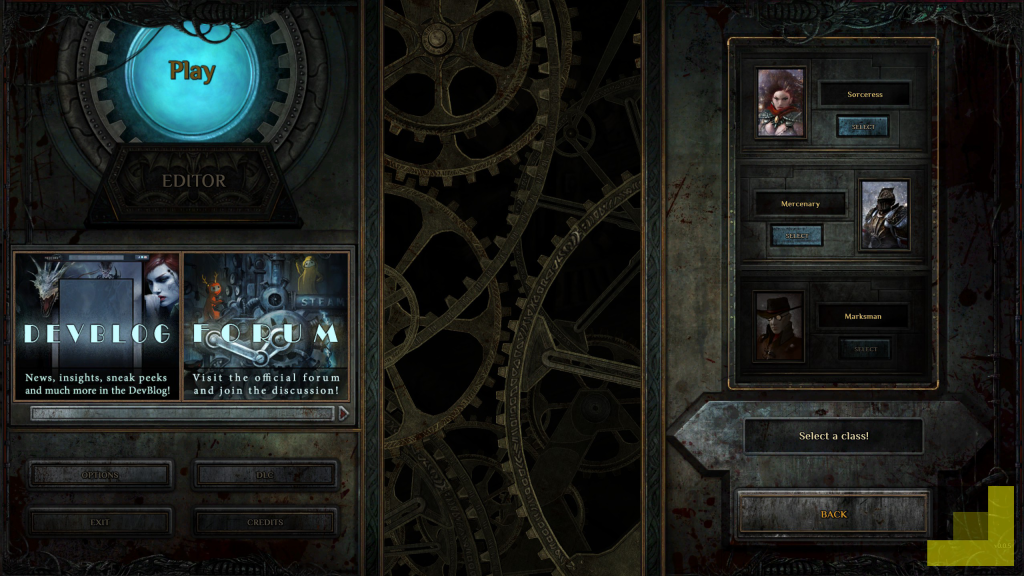 Based on our experience with the early access version of DeathTrap, so far, we can see great potential in all aspects of the game.  DeathTrap incorporates strategic game play methods alongside action pack gameplay.  This game has your basic RPG game elements with the it's own twist of trap exploitation.  DeathTrap really does have it all from game modes, character selection, map creation, invective leveling system, and so much more!  The key is to set a well defended battle ground to prevent enemies from penetrating the tower.  By creatively setting traps players can build a stronger defense against the coming hordes.  Traps are bought using essences and in the same sense can also be sold if you feel you no longer need it.  As long as you have enough essence you are free to abuse traps to your liking.  Traps in themselves hold great features as players can adjust, and upgrade the traps to produce more essence or deal massive damage.  I mean the beauty of this game lays in the finest of details, I believe, RPG gamers can truly appreciate.  Given this is an early access version of the game we can't conclude this with a rating but we can expect good reviews from DeathTrap come release date.
Check Out Our In Game Screenshots Below:
Be sure to check out DeathTrap on Steam here and keep an eye out for more updates by NeocoreGames as they continue to bring this beast of a game to life.
Stay Connected. Like us on Facebook!