The Ratchet and Clank series is one that's long running and very close to most Playstation fan's hearts. When Ratchet and Clank: Full Frontal Assault was announced fans were excited and the fact that this game would have cross-buy under its belt was just the icing on the cake.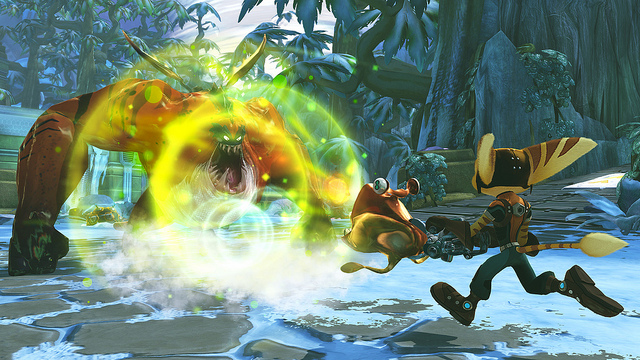 November 27th, the release date for R&C FFA, came along and past but we were told that the PSVita version would come in January, that also didn't happen. Now we finally have the game upon with a Playstation Blog update. The PSVita version of the game will release on May 21st and as usual PS3 owners of the game can download it for free off the store, but that's not all.
Thanking Ratchet and Clank Fans for their patience, customers of the PS3 and PSVita version of the game will also receive Deadlock HD for free! So, if you purchase the PSVita version alone you'll get Deadlock along with it (Through the PSN store) but if your purchase the PS3 version, you'll get the Vita version as well as Deadlock(Through, "Disc-Benefits"), not a bad deal at all.
If all of that was not enough, loyal owners of the PS3 version will also get a new map set in Molonoth Fields from A Crack In Time and a new game mode via a game update. This is exclusive to the PS3 version.
details on the update,
"The new game mode, 2v2 Full Frontal Assault mode, is something for our hardcore players. It eliminates the phases – so you can always capture nodes, build units, and attack the other team's base. This results in a more dynamic, more strategic experience that will test players' skills more than ever before. This new software update is available now."
Sony seems to be putting a lot more effort to please Playstation fans.