The Ottawa International Game Conference is an event that's for video game developers and gamers alike, but more so for the developer. OIGC began its journey last year with the first event taking place last May and it came back for a round two. It was founded by a couple of companies like Magmic, a mobile content producer with over a 100 titles available on popular app distribution markets ranging from the Apple's very own Appstore to Android's Google Play. Snowed In Studios, an independent video game and interactive media developer that has assisted Industry greats, like Eidos Montréal with Deus Ex Human Revolution. Fuel, PlayStation Gamers will know them for bringing Sideways New York to PSN. Finally, Dirty Rectangles , a Ottawa based collective group of designers and artists that wish to pursue game development as a form of expression.
The event was created to bring Ottawa programmers, artists and people with ideas together in one place and hopefully find them a position in the future of the video game's industry.
The event had a duration of 3 days, day 1 (May 29th) had workshops all day for local aspiring game developers. Day 2 and 3 included speakers providing their industry experience, covering things like ideas, development, design, programming and business (For more info on specific keynotes) .
What GR was there for was the games, we wanted to see some that would catch our interest and had potential to see success and luckily we found some. Here are the highlight games of the event from Day 2 and 3.
Starwhal is the game that caught our attention the most. This game thrusts the player into a free-for-all arena where everyone takes control of a narwhals and battles it out against each other. 5 hits, you're out, the game ends when there's only one man standing. This game supports up to four players in total, and if it should ever be released for mobile devices or consoles, it will be worth looking out for in the future.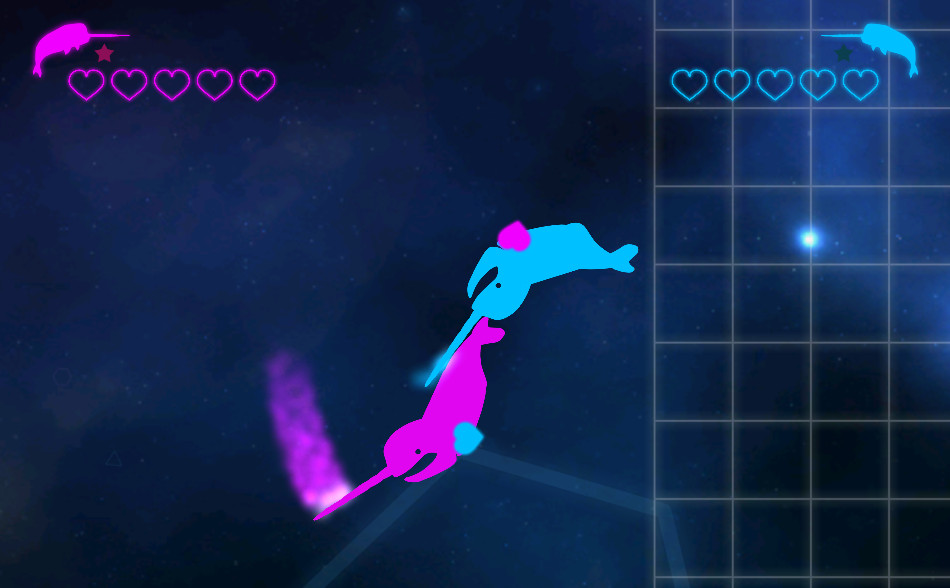 Project Full Throttle is a game that's reminiscent of the Wipeout series. Clean graphics spell well about the project; however, the track was a little bare, the controls could use a little touch up, and the lack of power ups stand out quite a lot. It should be said though, this is still a game in progress, and although there are a few things to work on, this is something that we feel should get some attention in the future.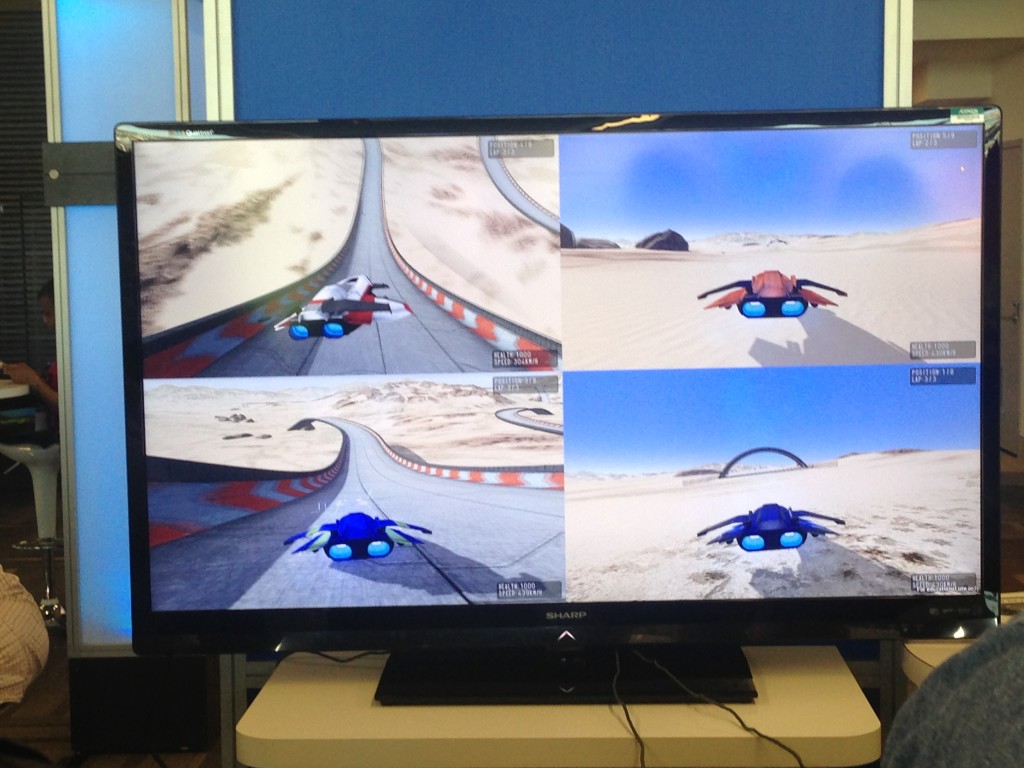 (Gameplay)
Windforge was… interesting. Before anything else though, let it be known that we only got to try out a demo of what the game will be like; one with a certain amount of frame rate issues, no missions, just a rough sandbox. Windforge is a side scrolling adventure game where you take control of your character, mine just about anything for resources, and fight dinosaurs and uh, flying whales. You can use your resources for various purposes, such as build an entire airship that you can fly around, or build a structure to protect yourself. (Link to site)

(Gameplay)
OIGC was an enjoyable experience, our only complaint with the event is that they need more games. We were left playing the same games for the 2 days, with the exception of a couple of other games that made their debut on day 3. The event is only 2 years old, and has become much bigger over the past year. Hopefully in the years to come we see more support and more games in attendance.
Co-Written by Shabab Islam