Mirrors Edge 2 could still have a chance at seeing daylight? An Amazon Germany listing displayed the game with the Xbox One casing but it was listed for the Xbox 360, could this mean a Mutli-platform release? Gamespot has contacted EA and they responded with,
" We appreciate fan enthusiasm for Mirror's Edge, especially fans throughout the retail channel. This is not official EA material. We have nothing to announce at this time".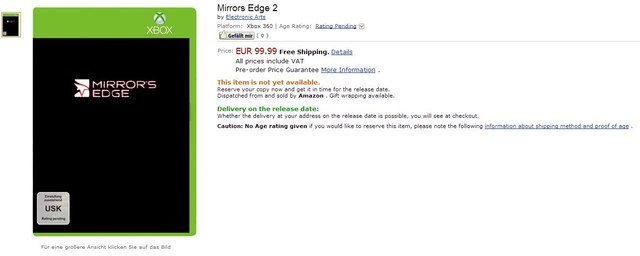 The  posting has been taken down which leaves me to believe this has some truth to it. E3 is closing up and hopefully we'll get something on the sequel to Dice's  2008 parkour game.