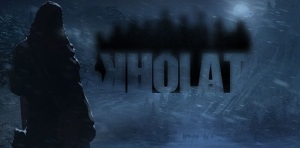 Today IMGN.PRO has announced Sean Bean, a well known British actor, will be taking the lead on the narration in upcoming game, Kholat.  Sean Bean is known for his roles in many movies, and tv shows like the epic Lord of the Rings playing as Boromir (savior of the hobbits) and Game of Thrones' Ned Stark.
Sean will be one of the four narrators, in Kholat, which will help uncover the elements of the story.  Kholat is a exploration game inspired by real life event.  To know more refer to our article here.
"Working with such an amazing actor as Sean Bean was an overwhelming experience. He came up with an incredible mix of emotion, drama and intrigue in the creation of the role. We are beyond satisfied with the results" says Lukasz Kubiak, co-author of the game, and co-owner of IMGN.PRO.
Kholat is said to be available  by the second quarter of 2015.  The game will be available on Win PC and Mac.
Stay Connected.  Like us on Facebook!