Gran Turismo 6 has been officially announced, one of the most popular racing simulator franchises comes back for another round and fans of the game will be able to lay their hands on this gem holiday 2013 on the PlayStation 3. Gran Turismo is one of PlayStation's best selling franchises with a cult following thanks to its capability of blurring the line between reality and video games.
It was announced by the creator Kazunori Yamauchi at the Silver Stone Gran Turismo 15th anniversary event that to place today.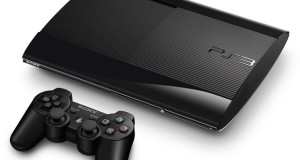 The game will include social connectivity through smart phones and tablets, further detail of how this will work was not revealed.The game will bring 1,200 cars and new ones will be added online in the future. Players will be given the ability to customize their own cars in-game with aerodynamic parts and custom wheels being available for most vehicles.
GT6 will also bring 33 circuits with 71 different layouts, the Silver Stone track, where the announcement took place will also be playable. New tracks will be available online with future updates.
GT Academy will be making a return and Polyphony Digital will be partnering with Yokohama Rubber (Tire Manufacturer) and KW Auto (Suspension Company) to increase the realism level.
Now, lets see if there will be a Playstation 4 version down the line.
Gran-Turismo 6 Concept Video:
via CVG World via iAfrica via Gran-Turismo.com