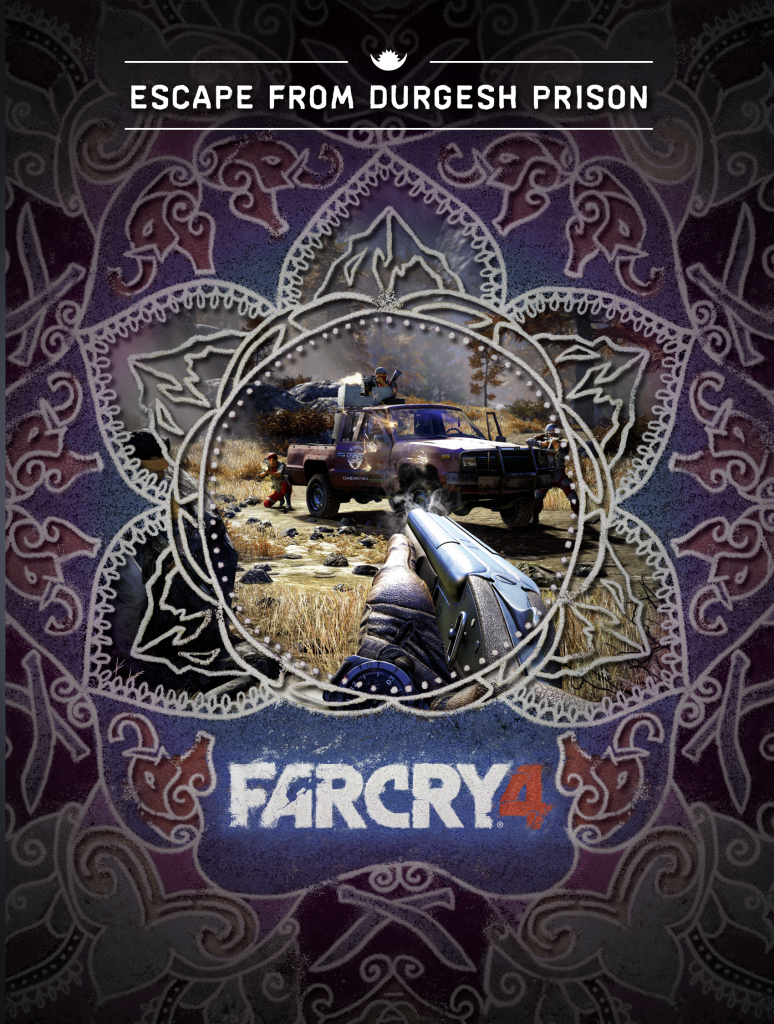 Today Ubisoft announced the availability of Far Cry 4's new DLC, Escape from Durgesh Prison, on PlayStation 4, PlayStation 3, Xbox One, Xbox 360 and Windows PC.  This new challenging timed trial will have players race against the clock.  So take your spot on the leaderboards as you challenge fellow players in this new and intense DLC.
Escape from Durgesh Prison will be playable in both single -and co-op modes. Players will be tested in their survival skills as they need to be resourceful to reach the extraction point as quickly as possible.  Learn from your mistakes as each time you fail the mission restarts players back to the beginning.
For season pass holders Escape from Durgesh Prison is available as part of the Far Cry 4 season pass however if you you do not have the season pass it can be brought separately.
Stay Connected.  Like us on Facebook!