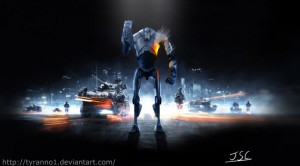 As per the $4.05 billion acquisition of Lucasfilm by Disney, Electronic Arts will take full responsibility for all upcoming game titles for the Star Wars Franchise.
In a press release today, EA Labels President Frank Gibeau stated that the teams that worked on Dead Space (Visceral), Mass effect (Bioware) and Battlefield (DICE) will develop for and "is already developing for the Star Wars franchise." The titles that EA seem to already be working on have not been named. *cough* Battlefront 3 *cough*.
Part of these deals stated that Disney would retain certain rights to some mobile, tablet, and online brands, but EA would have publishing rights to Star Wars games.