Electronic Arts announced today that a new Need for Speed is under development by their newly acquired studio Ghost Games. The game will be built using the new Frostbite 3 engine and will be co-developed with Criterion Games, the people who brought you new Need for Speed: Hot Pursuit. The game is set to be released on November 19, 2013 on the Xbox 360, Playstation 3 and PC. The game is also coming to the Playstation 4 and the Xbox One but no date was given for them.
Here is the teaser trailer for the game:
Hot off the press release, details about the game:
"In Need for Speed Rivals, gamers play as either a cop or racer, where each side of the law has its own set of high stakes challenges, rewards and consequences. As a racer, the goal is to become infamous for taking risks behind the wheel and capturing your most intense escapes on video for the world to see. The more cops players evade, the more Speed Points they collect, enabling them to unlock new cars and items. Keep raising the stakes race after race to become an ever-more valuable target to the cops — but risk losing it all if busted. As a cop, players work together as part of a team in pursuit of racers, earning prominence and rising in the ranks of the Police Force with every bust. Achieving higher ranks unlocks new police-only cars and more powerful pursuit tech."
The part about capturing your most intense escapes on video makes me wonder if that'll have anything to do with the share button the Playstation 4? Ghost games also announced the for the first time in 7 years Ferrari is coming back to the NFS franchise with cars like the gorgeous F12 Berlinetta.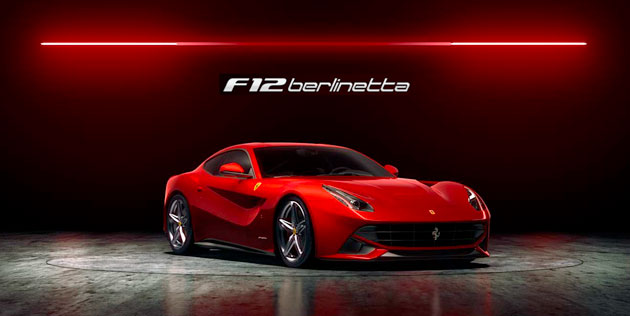 AllDrive, a new online feature that allows players to seamlessly transition between single and multi-player. Player will be able to drop in out of games on the fly so watch out because one of your friends could easily join your next race.
How NFS: Rivals will push the limits of racing games:
Next-Gen Racing— Redview County is brought to life with stunning, next-generation detail and weather effects that force drivers to master the elements, as well as the competition.
Need for Speed Network Powered by Autolog — Gamers can compare stats and challenge their friends anytime, anywhere and then easily share their accomplishments with both friends and rivals.
Personalization — Drivers customize their ride with fresh paintjobs, custom license plates, liveries, decals, rims, and performance upgrades.
Pursuit and Evasion Tech — Street racing explodes with 11 upgradeable gadgets including turbo boosts, jammers and EMPs for racers, and shockwaves, roadblocks and helicopters for cops.
So get ready come November 19th or if you can't wait go ahead and pre-order the game to get the Ultimate Cop Pack which includes a Nissan GT-R Black Edition cop car, advanced pursuit technology, and a custom livery.