If you thought Bungie was done well, you were wrong. Destiny will be hosting in game events this month and will continue doing so in the future. The events are hosted in different game modes such as crucible, raid, and more. Salvage, which will take place from September 12 to September 14, will be a crucible mode event where 3 players can battle out 3 other players on maps ranging from small to medium. Vault of Glass, which is set to open September 16 for players whose characters have reached level 26, will allow players teams of up to six players unlike the usual three man fire team we've all grown accustomed to. So stay tuned for more upcoming Destiny in game events, and prepare to weep the rewards.
Check out image below: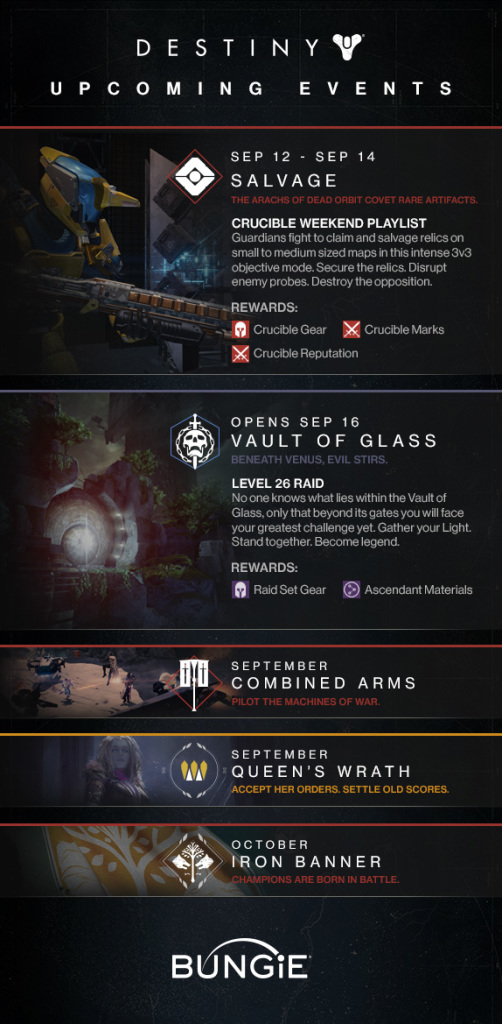 Stay Connected, Like us on Facebook!