505 Games announced that their Battle Islands is now available for the Playstation 4. Battle Islands is a free-to-play game that has been optimized and re-built by the development team at DR Studios.  This World War II themed battle strategy game has been specifically set for the PS4 with new controls, UI, maps and content offering new and old fans hours of fun.  Battle Islands allows players to take control of all forces whether it is the air, sea or land. They will also be able to strengthen their defenses buy assembling an army of jeeps, tanks, and artillery. Players will be able to upgrade their aircraft, control troops and apply every level of strategy to their military.  Show your worth by battling against friends and create powerful allegiances as they defeat enemy forces and hold their ground to fight another day.  Players will be able to attack enemy bases, seize resources, marking their place on the leaderboards.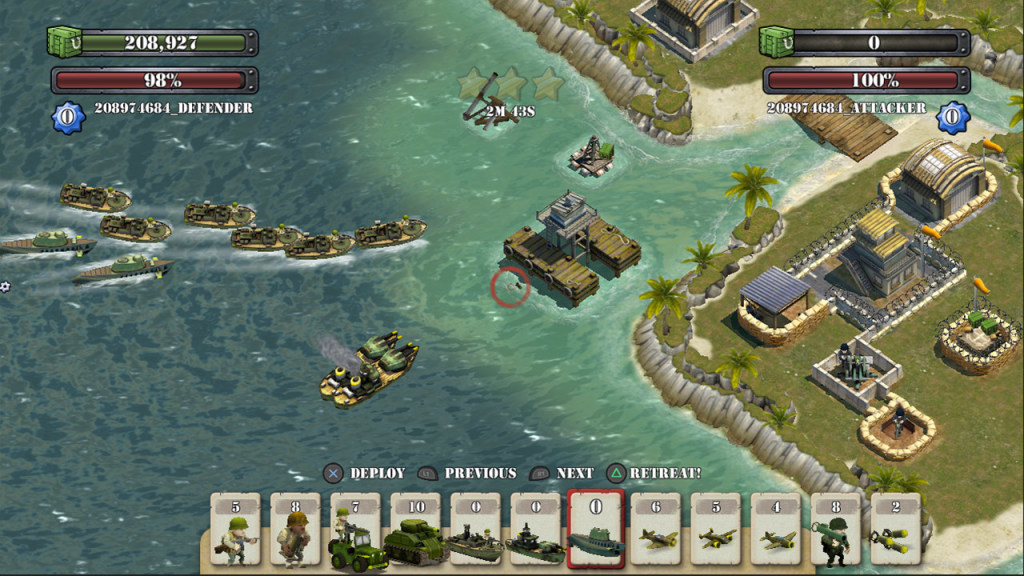 Battle Islands will also support players with regular content updates.  Battle Islands is available for free via digital download on PSN.  The game is also available via download on STEAM PC and app stores on Apple, Android and Amazon.
Stay Connect.  Like us on Facebook!